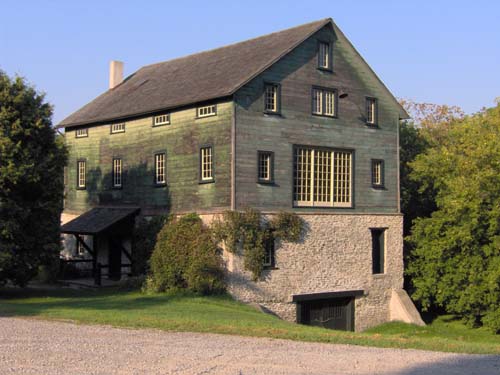 LOCATION:
The Mill was built on the banks of the Ganaraska River C.1850 by Thomas Molson. In 1924 it became part of a very colourful chapter in Canadian art when it was used as the Ontario College of Art Summer School, organized and taught by artist J.W. Beatty until his death in 1941. During that time it was a formative experience for young art students who have described their experiences at the mill as "the best in their lives". It is in that tradition that we endeavor to introduce young students to the rewarding experiences of the arts in a natural and historic setting.
HOW TO I GET TO THE MILL?
Molson's Mill (the Old Art School) in Port Hope is located on the Northeast corner of Molson St and Hope St. N. Watch for the Journey Through the Arts sandwich board just before the Molson St. bridge. PLEASE DO NOT GOOGLE MAP the location!


---